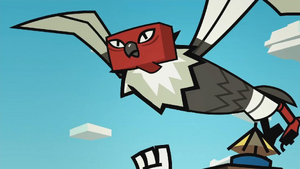 The vultures are animals who serve neither Highroller's side or Big Green's side. However, they are known to act as informants for unspecified reasons; possibly due to concern for the sake of Hidden Kingdom itself.
The vultures appear to use a modified form of the bald eagles's character models, altered to add a ruff around their necks and different colors.

Their leader uses Bald Eagle King's character model, complete with zigzag patterns on the torso and lines down the center of the lower part of the wings.
Vultures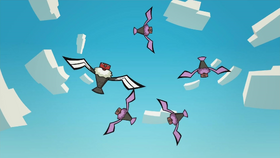 Ad blocker interference detected!
Wikia is a free-to-use site that makes money from advertising. We have a modified experience for viewers using ad blockers

Wikia is not accessible if you've made further modifications. Remove the custom ad blocker rule(s) and the page will load as expected.