Sloth King (character)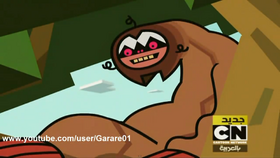 Sloth King is the ruler of the sloths. He was thought to be very slow, but it was revealed that he and the slow sloth army can slip out their heavy coats and move incredibly quickly. Sloth King and his army attacked a village in Hidden Kingdom because the humans were cutting down trees and they feared for the loss of their forest home.
Ad blocker interference detected!
Wikia is a free-to-use site that makes money from advertising. We have a modified experience for viewers using ad blockers

Wikia is not accessible if you've made further modifications. Remove the custom ad blocker rule(s) and the page will load as expected.