Pangolin Queen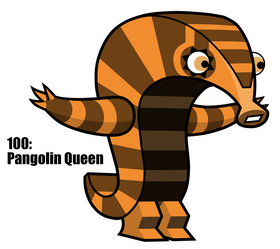 Pangolin Queen was always on the side of humans she cared for them infact she cared for them to much she ended putting the humans in chain leashes. As soon as she realized Humans can survive without her she joined Big Green.
Ad blocker interference detected!
Wikia is a free-to-use site that makes money from advertising. We have a modified experience for viewers using ad blockers

Wikia is not accessible if you've made further modifications. Remove the custom ad blocker rule(s) and the page will load as expected.