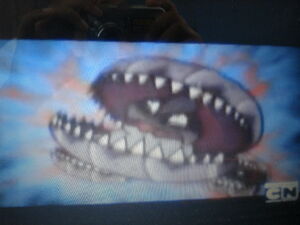 Oyster-Rhana King is the ruler of the Oyster-Rhanas.
Biography
Edit
At first he and the oyster-rhana army were seen terrorizing some penguins. However, they were abducted by Twin Masters and convinced, under threat, to work for him. They proceeded to attack the Trench of Lost Souls. However, after being made aware of the danger that Twin Masters posed, Oyster-Rhana King and his troops allied with Big Green against them.
Oyster-Rhana King
Ad blocker interference detected!
Wikia is a free-to-use site that makes money from advertising. We have a modified experience for viewers using ad blockers

Wikia is not accessible if you've made further modifications. Remove the custom ad blocker rule(s) and the page will load as expected.